Victorian Burr Walnut Decanter Box
£2,995.00
Lined In Satinwood From our Decanter collection, we are delighted to offer this Victorian Burr Walnut Decanter Box. The Decanter Box of rectangular form veneered in Burr Walnut with a domed lid, brass edging and a circular brass escutcheon. The... Read More
Late 19th Century with Brass Edging
Enquire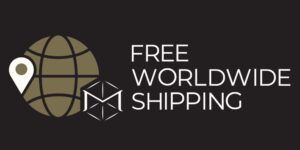 ---
| | |
| --- | --- |
| Dimensions | 24 × 39 × 28 cm |
| Country | |
| Medium | |
| Year | |
| Period | |
| SKU | 500934TSXE |
Description
Description
Lined In Satinwood
---
From our Decanter collection, we are delighted to offer this Victorian Burr Walnut Decanter Box. The Decanter Box of rectangular form veneered in Burr Walnut with a domed lid, brass edging and a circular brass escutcheon. The Decanter box with a beautiful Burr Walnut veneer to the exterior really showing the complexity of the burr. When opened the Decanter Box reveals an extensive selection of glassware housed in a Satinwood lining.
The Box includes three goblets, five small glass, two mixing glasses, two juice glasses and four decanters with faceted stoppers. To the inside of the lid, sprung brass clasps secure the goblets from falling during transit, the four decanters are located in their own individual partitioned trays. The front of the box folds down to allow access to the felt lined compartment used to store the glasses. All the glasses feature a star like etching decorating the bodies. The Decanter Box is finished with a high quality Bramah lock which works by pushing the key into the escutcheon while turning it simultaneously. The Box dates to the late 19th century during the Victorian period circa 1880.
---
The Decanter Box comes complete with a working lock and tasselled key.
---
Burr Walnut (figured Walnut) is a highly prized wood which is formed by a growth deformation resulting from stress, disease or nurturing the tree in a specific way. Burr can be developed by blocking the sap flow of the tree by means of putting a French Walnut on top of the roots of an American Walnut. Due to the unusual properties, it is rare to come across a Walnut tree growing this way in the wild. Nurturing planted trees takes at least 80 years before it is mature enough to be cut for good purpose. Burr Walnut is highly desired for their unusual grain and pattern, used mostly in veneering larger pieces such as furniture would be joined by matching the veneer pieces or blending them together.
Satinwood is found in India and Sri Lanka. It has a rich golden colour and an almost reflective sheen. Satinwood is traditionally used for high quality furniture.
Victorian, an era of British History corresponding approximately with the reign of Queen Victoria from the 20th of June 1837 until her death on 22 January 1901 however, there are arguments stating that the Victorian era is actually from 1820 until 1914 proceeded by Georgian era and followed by the Edwardian era.
Bramah is London's oldest security company. Established at 124 Piccadilly, London in 1784, and today based in Fitzrovia, London and Romford, Essex. Bramah manufactures Bramah and Rola locks for domestic and commercial applications in the U.K. and overseas. We are Marylebone and Fitzrovia's foremost Locksmith and Burglar Alarm installer.
---
With every purchase from Mark Goodger Antiques, you will receive our latest catalogue, a Certificate of Authenticity, detailed care instructions for your chosen piece and an independent invoice (for insurance purposes) will be enclosed. As well as being protected by a no-hassle, money-back policy, your piece will be entirely insured during the shipping process to ensure the safety of your item.
Additional information
Additional information
| | |
| --- | --- |
| Dimensions | 24 × 39 × 28 cm |
| Country | |
| Medium | |
| Year | |
| Period | |
| SKU | 500934TSXE |