Victorian Marquetry Tea Caddy
£1,750.00
Featuring Inlaid Hearts and Diamonds From our Tea Caddy collection we a pleased to offer this unusual Victorian Marquetry Tea Caddy. The Tea Caddy of unusual form with two outer Tea Caddies with domed lids and a central circular lid... Read More
Two Tea Compartments and Removeable Sugar Bowl
Enquire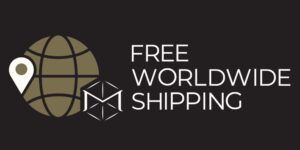 ---
| | |
| --- | --- |
| Dimensions | 26 × 13 × 17 cm |
| Country | |
| Medium | |
| Period | |
| Year | |
| SKU | 501246-TSCE |
Description
Description
Featuring Inlaid Hearts and Diamonds
---
From our Tea Caddy collection we a pleased to offer this unusual Victorian Marquetry Tea Caddy. The Tea Caddy of unusual form with two outer Tea Caddies with domed lids and a central circular lid which houses the tea bowl underneath. The exterior of the Caddy is veneered in various woods having a Mahogany base with an inlaid marquetry star to the top with Oak, Mahogany, Rosewood, Satinwood and Boxwood. The domed lids have boxwood stringing and the exterior of the Caddy features multiple oak inlaid Diamonds which encase opposing inlaid Mahogany hearts. The interior of the box features two lids with brass turned handles which cover the Tea Caddies the cut sugar bowl sits in the centre with a raised oak plinth below. The Tea Caddy dates to the Victorian period circa 1860.
---
Marquetry is the process where thin sheets of wood (or metal/mother-of-pearl) are cut into intricate patterns according to a preconceived design and affixed to the flat surfaces of the object.
Mahogany is the name given to many types of tropical hardwood and can be found in Africa, India and South America, most of which are a red-brown colour with a fine, even grain. This makes it easily workable and gives it a durable finish which attributes to its popularity with many kinds of furniture.
Oak has many global variations. European Oak, also known as English or French Oak, is found in Europe. It is a well known and very popular wood due to its different types and strength yielding many uses. It can have a very simple clean look or a highly figured finish varying from tree to tree. European Oak can be Golden-yellow to light-brown in colour. Brown Oak is from the United Kingdom and its name is derived from its red-brown colour which is resulted from an attack by "beef-steak" fungus. This usually gives the wood an even colour, however, sometimes the wood can be streaked with a light brown giving it the name Tiger Oak.
Rosewood has many variations. Indian Rosewood, also known as Bombay Rosewood or Bombay Blackwood, is found in India and Indonesia. It is highly valued for its striking appearance with colours ranging from a medium-brown to dark red-brown with even darker grain lines. Madagascan Rosewood, found in Madagascar is a pink-brown colour with a darker almost purple grain.
Satinwood is found in India and Sri Lanka. It has a rich golden colour and an almost reflective sheen. Satinwood is traditionally used for high quality furniture.
Boxwood can be found in Europe, Northwest Africa and Southwest Asia. It is a light cream that turns darker to brown when exposed to light. The trees are very small, which is suited to smaller projects like edging or inlay instead of veneers.
Victorian, an era of British History corresponding approximately with the reign of Queen Victoria from the 20th of June 1837 until her death on 22 January 1901 however, there are arguments stating that the Victorian era is actually from 1820 until 1914 proceeded by Georgian era and followed by the Edwardian era.
---
With every purchase from Mark Goodger Antiques, you will receive our latest catalogue, a Certificate of Authenticity, detailed care instructions for your chosen piece and an independent invoice (for insurance purposes) will be enclosed. As well as being protected by a no-hassle, money-back policy, your piece will be entirely insured during the shipping process to ensure the safety of your item.
Additional information
Additional information
| | |
| --- | --- |
| Dimensions | 26 × 13 × 17 cm |
| Country | |
| Medium | |
| Period | |
| Year | |
| SKU | 501246-TSCE |